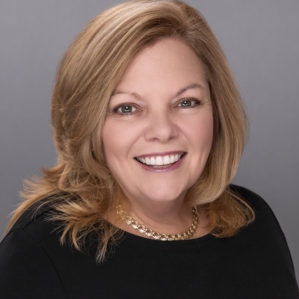 NPECA Pipeline Podcast
hosted by: Kate Delaney – America Tonight Radio
March 2023 Pipeline Podcast
March 2023 Pipeline Podcast
February 2023 Pipeline Podcast with Matt Nicholson, Car IQ Sr. VP Merchant Commercialization. Car IQ has a payment solution developed for vehicles and fleets that enables vehicles to transact securely, and autonomously with merchants and financial institutions. (10:11mins).
DECEMBER 2022 PIPELINE PODCAST 4:23 minute segment - Caleb Burke talks about overall vibe and content of the website redesign and Conference Payments track sessions moving onto topics like AI, Fraud, Frictionless and being early adopters rather than late reactors. Listen NOW:

NOVEMBER 2022 PIPELINE - 8 min segment - '23 Program Planning Chairman, Steve Harwitz, Delta Airlines, talks about the nature of NPECA education sessions


AUGUST 2022 PIPELINE - Conference Planning Meeting. - President Dan Christian talks about planning sessions for 2023 Conference

APRIL 2022 PIPELINE - Special Newport Beach Conference Edition - Total run time 39 minutes full podcast. Individual segments are not available but you can move through the time markers to find you fave below:




MARCH 2022 PIPELINE - March Pipeline in It's Entirety (23:44)
DECEMBER 2021 PIPELINE PODCAST - This month features a "Blast from the Past" with Steve Scarince - Listen to the entire podcast or individual segments: Entire Podcast 23:27min
NOVEMBER 2021 PIPELINE PODCAST - Scholarships, 2022 Conference, Membership
---
April 2021 Pipeline Podcast
Kate talks to:
NPECA Board Member Peter Jessiman of 7-11 about what it's been like to be on the board during COVID-19
Amberley Snyder "Walk, Ride, Rodeo 2021 Conference Keynote Speaker and what she has in store for her presentation at Conference
NPECA President, Erika Curtis, Growmark gives updates on NPECA
Francie Dix, CTC, NPECA's Co-Executive Director tells us about the conference plan and extras.
Listen-In Now:
https://soundcloud.com/kated-294710598/npeca21podcast3/s-GJqSzxjmir4
---
Previous Podcasts:
March 2021 Full Podcast: NPECAPodcastPipeline2.mp3
https://soundcloud.com/kated-294710598/npecapodcastpipeline2/s-ke73vWSemjM
Kate Delaney interviews:
Visa's Robert Alandt and Julie Scharff talk about EMV implementation and Fraud at the pump.
Bowtie Economist Elliot Eisenberg, Ph.D. on 2021 oil consumption and demand
NPECA President, Erika Curtis, talks about NPECA's Board and their discussions on St. Pete's Conference
Executive Director, Mike Brittain, CAE talks about health and safety protocols and conference education sessions
-----------------------------------------
First Full podcast: Pipeline Podcast
Watch for Next Pipeline Installment